You spoke; we listened. We have been so grateful for the response to our alumni association and have been so impressed with our members' desire for continuing education opportunities. Because of that, we launched a new monthly webinar series as an alumni association exclusive perk.
These are live, hour-long sessions with faculty members at NOBTS & Leavell College. We start the conversation with a topic/premise and provide time for interactive participation throughout. You can see the upcoming schedule below and visit the Alumni Association tab to join/renew your membership today.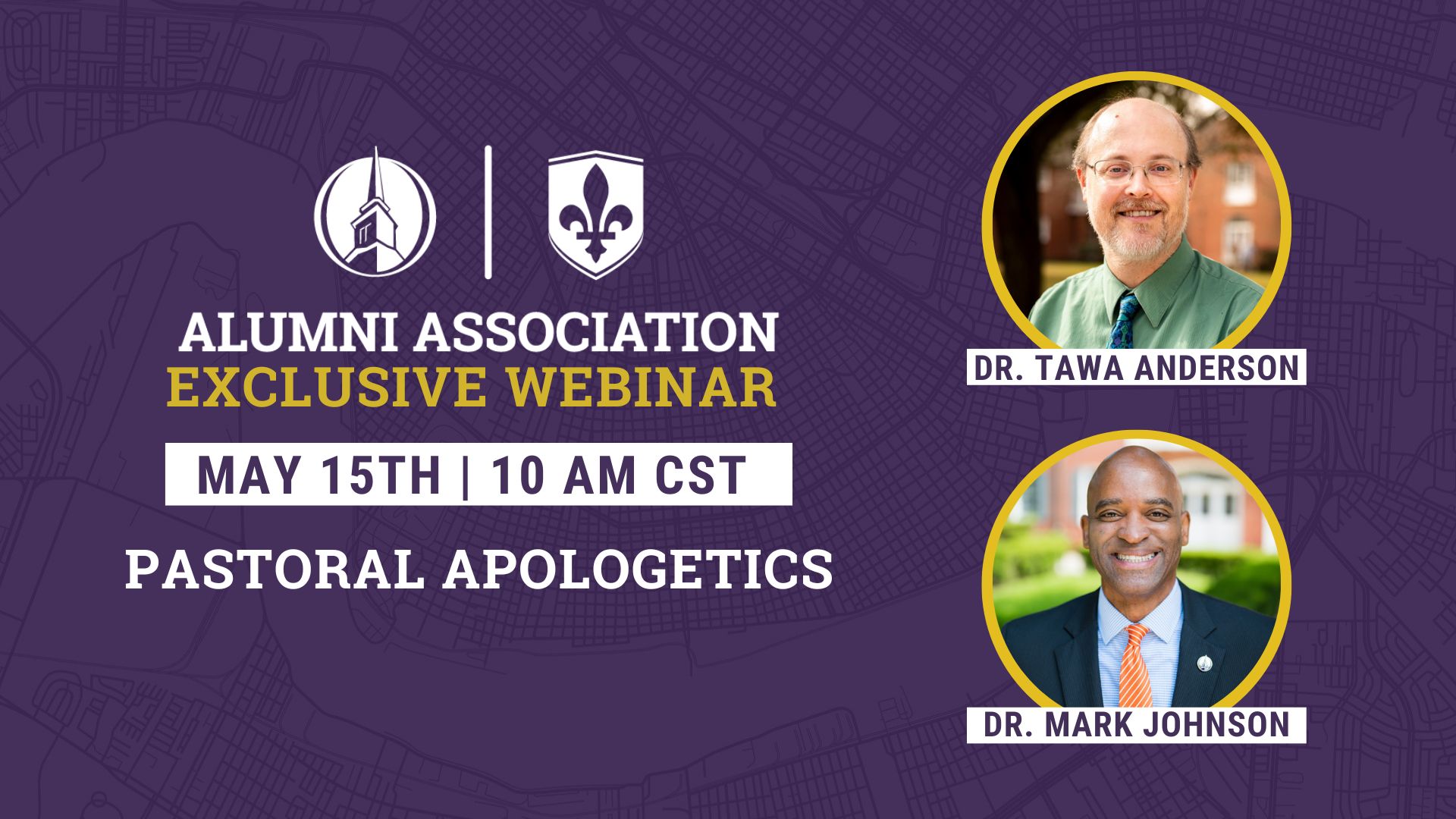 Still on the fence about attending? We sweeten the pot each month with a live drawing to give away some books! You'll add to your bookshelves without even touching your book budget. Who wouldn't want to do that?
SBC Annual Meeting Alumni Luncheon
If you're coming to New Orleans for the annual meeting this year, you'll definitely want to join us for lunch on Wednesday, June 14. Our room is conveniently located on the first floor of the convention center, right next door to the exhibit hall. Click this link to secure your tickets today. We are expecting a full room so don't wait too long.
Early-bird price: $15/person ($60 family max) from 3/1-3/31
General admission price: $20/person ($80 family max) starting 4/1